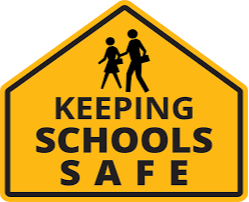 The safety of our students and staff is our top priority. Each of our campuses is staffed with a full-time SRO. In addition, some of our school staff have volunteered to undergo intensive training, which authorizes them to carry a firearm on campus. These staff members are trained by the local sheriff's department. It is district policy that all classroom and school doors remain locked.
Currently, our campus doors are secure and do not allow for unauthorized entry into the buildings. This fall, we are implementing a new, innovative door security system that will feature a visitor management system and door access controls. All campuses will receive this upgrade so that all of our buildings are equipped with consistent technology. Recently, our administration team met with our SROs to update our crisis management plan to set out procedures for a range of crisis scenarios.
We are committed to the safety of our students and staff and are regularly monitoring our procedures to ensure we are maximizing our safety procedures.