Reminder! Monday, November 20th - Friday, November 24th there is no school due to Thanksgiving Break. Have a wonderful Thanksgiving, from all of us at Wickes Elementary. ¡Recordatorio! Lunes, 20 de noviembre al Viernes, 24 de noviembre no habra clases debido a las vacaciones de Acción de Gracias. Que tenga un maravilloso Día de Acción de Gracias, de parte de todos nosotros de la Primaria de Wickes.

Test

The November Board Meeting has been rescheduled to be held on November 16th at the Administration Building.

Wickes Elementary will be having their Fall Festival tomorrow, Friday, November 3rd. Games will begin at 5:00 pm and Coronation will begin at 7:15 in the auditorium. We can't wait to see you.La Primaria de Wickes tendrá su Festival de Otoño mañana, viernes 3 de noviembre. Los juegos comenzarán a las 5:00 p.m. y la Coronación comenzará a las 7:15 en el auditorio.Esperamos verlos ahi!

EAST will be selling flavored popcorn!! It's $2 a bag. Choose from 5 flavors: Caramel, Vanilla, White Cheddar, Kettle Corn, White Chocolate. See an EAST student to buy some!

The 7th grade is having a fundraiser. The students may purchase "Halloween Wear" tickets at the library during breakfast or lunch. The price to dress on Halloween, Tuesday, 10/31, is $2.00. You must purchase a ticket in order to wear a costume.

Mini Soccer Camp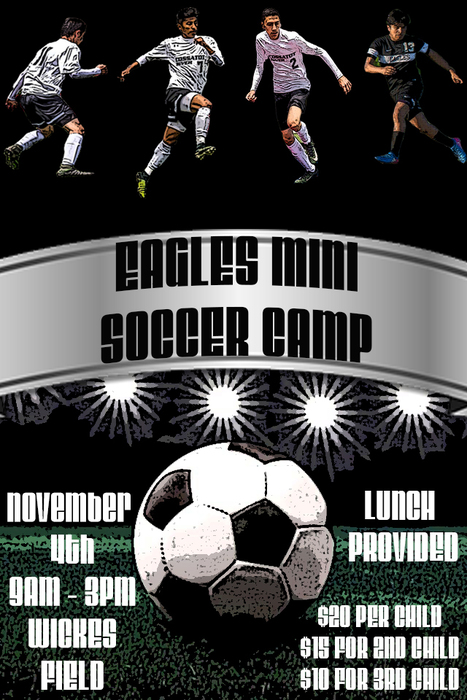 Red Ribbon Week Activities for Vandervoort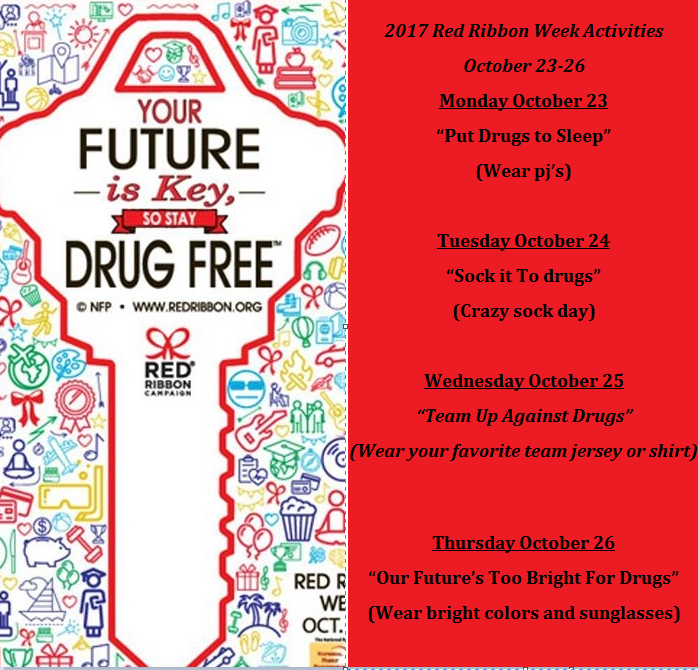 Red Ribbon Week at Umpire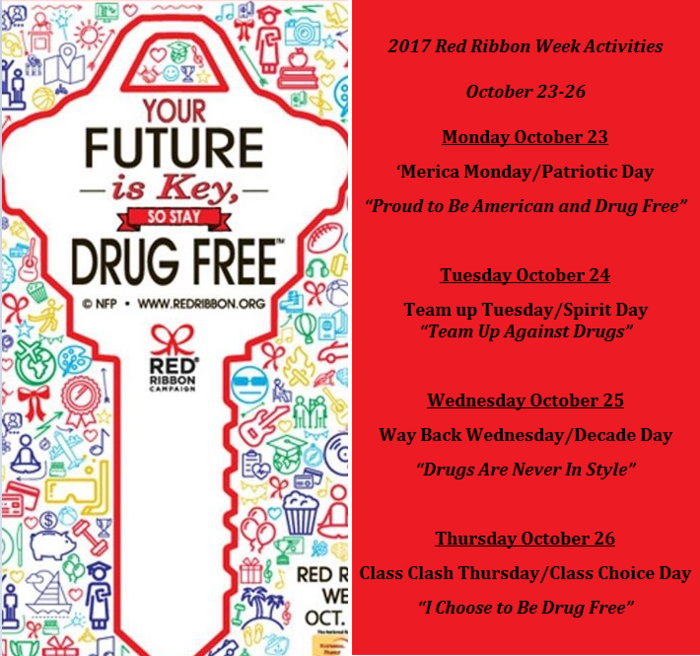 Preschool is having a field trip October 24th to Holly Springs Homestead -Vandervoort Elementary

3rd & 4th Grade is having a Field Trip to Holly Springs Homestead Today- Vandervoort Elementary

Red Ribbon Week for Wickes Elementary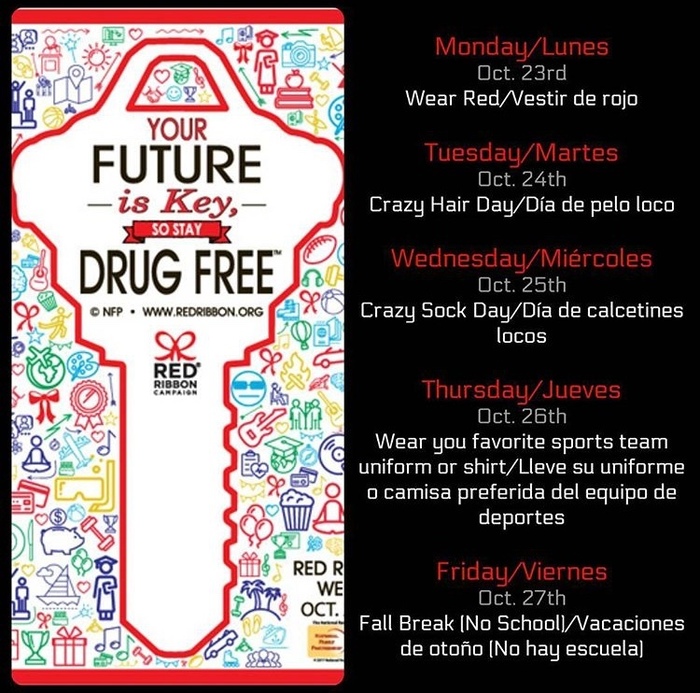 A big Congratulations to Alex Jenkins, Katelyn Baker, Amy Haynes, and James Stark (alternate) who made the South Arkansas Senior High All-Region Choir Saturday in Hot Springs. They auditioned with 860 other students from schools all over southern Arkansas.

Cossatot River School District will hold its Annual Report to the Public meeting on Thursday, October 12, 2017 at 5:30 p.m. in the Cossatot River High School Library. El Distrito Escolar de Cossatot River llevará a cabo su Informe Anual para el público el jueves 12 de octubre de, 2017 a las 5:30 en la Biblioteca de la secundaria de Cossatot River.

There is a 38th Annual Student Photo Contest going on!! Deadline is October 16, 2017. More details and entry forms may be found in the CRHS office.

The Senior Class of 2018 will be hosting a chicken dinner fund raiser during the Black and Silver games beginning at 4:00 pm. Dinners are $6 each.

Cossatot River FFA & Managing Natural Resources Class is sponsoring a BIG BUCK CONTEST!! There will be a 12 and under, 13 and up and an overall winner! Students, Teachers, Employees, School Board and Ag Booster Members may enter at the Wickes Elementary Office, Vandervoort Elementary Office, CRHS Office of the CRHS Ag Building. Entry deadline is September 22. Contest begins September 23 and ends December 31. Must be legally taken and tagged by the participant who enters. Must be brought to Cossatot River Ag building to be scored. Gross score method. Entry fee $10, $5 will go to the buck pot and $5 to the FFA chapter. For any questions contact Mr. Morgan at the CRHS Ag building at 870-387-4200 ext. 5500.

After school tutoring will begin this Wednesday, September 27 from 3:30 p.m. to 4:30 p.m. Please meet in Mrs.Kesterson's room. No district transportation (No buses) will be provided. Parents must pick up at 4:30 p.m.

Cossatot River School District is holding a special board meeting for board member financial training tonight at 6:00 pm at the administration office.

Going to State!! Congratulations to Jaden Dering and Kaylin McKee on qualifying to compete in the state golf tournament to be held early next week in Melbourne, Arkansas! Both girls are 9th grade students at CRHS, and competed at the district tournament held in Glenwood. Bryan Richardson is the CRHS Golf Team coach.